Introduction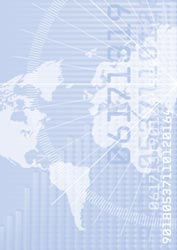 We are proud to present to you our Company. MGI GREGORIOU & CO LTD was established in 1973 and is now recognised as one of the leading Accounting, Auditing, Tax and Business advisors in Cyprus.
Our Clients
The clients of MGI Gregoriou & Co. Ltd, are closely associated with the company's history for 50 years and they enjoy the personal service of our directors and of our experienced personnel.
MGI GREGORIOU & CO LTD is a Company of difference
Over the years we have built a reputation for being as imaginative as we are persistent, as assertive as we are credible, for dealing at the "sharp end" for our clients and achieving results. People are often referred to us because our skills are multi-disciplinary and underpinned by a belief in finding a lateral approach to every business problem. Creating inspired solutions to deliver the best results.
MGI GREGORIOU & CO LTD offers more than a conventional Accounting Company
We are able to offer the range of expertise and experience of a national practice whilst at the same time offering personal services.
MGI GREGORIOU & CO LTD anticipates your needs and creates inspired solutions
We will not just understand your needs but will quickly be in a position to anticipate them, enabling us to offer quality services, all of which "add value". Services which encompass Audit and Accountancy, Corporate Finance, Corporate Recovery, Specialist Tax Advice, Forensic Accounting and a broad variety of other planning and compliance services.
Why consider MGI GREGORIOU & CO LTD to be your auditor, tax and business advisors
With us:
You will always be a valued client
You will have a strong personal and professional relationship
You will anticipate new ideas and inspired solutions
You will realize that our integrity is never compromised
Expertise – Experience – Personal Service – Inspired Solutions